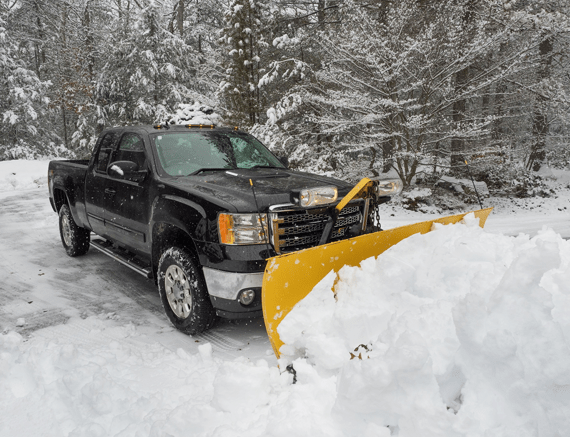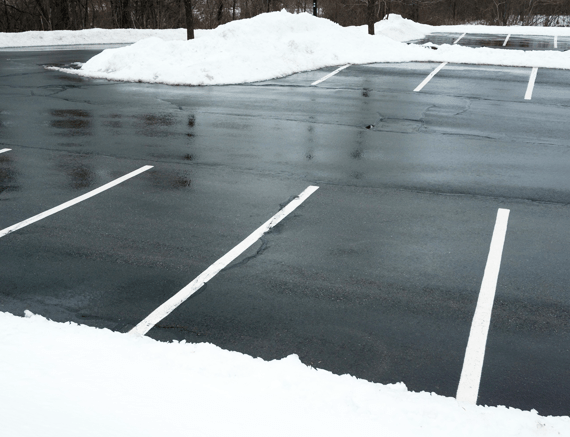 Snow Removal Services in Windsor
Do you have a plan to clear your business's pathways, sidewalks, and driveways? Keep them clear of snow and well-salted this winter season with our snow removal services.
We have some of the industry's best equipment to take care of your commercial, industrial, or business Snow clearing needs. We service residential properties, Businesses, Condo Corporations along with much other business or industrial establishments. Our crews are ready 24 hours a day to provide our clients with their snow removal plans or salt application needs. We have qualified and safe drivers who are up-to-date on current regulations. As a member of S.I.M.A. (Snow & Ice Management Association), we are able to stay current with the latest technology and techniques in the industry.
Garlatti Landscape Ltd is the most trusted name in commercial snow clearing operations in Windsor, Essex County. We'll give you the assurance that your business will remain open regardless of the amounts of snow.
Snow Removal, Salt & Ice Control
When it comes to removing the accumulation of snow, you Can Count on Our Snow removing Service. Whether it is wet snow or snow storm, The Garlatti Landscape Inc is here to assist you.
We understand how challenging the snow removal process can be during the winter storm. On the plus side, we are available to provide you with professional snow shoveling and snow plowing services to remove piles of snow!
Commercial Snow Removal in Windsor
For businesses of all sizes, Complete Landscaping provides full commercial snow removal services. We provide services to apartment complexes, homeowner associations, hospitals, business parks, and retail establishments, as well as government buildings and a variety of other commercial sites around the metro region.
A sizable collection of snow removal equipment, which includes loaders, plowing, and the application of salt spreaders.
Crews are capable of clearing snow accumulations and anti-icing an average sidewalk and footpaths.
Complete anti-icing treatment services to keep walking areas in good condition
Snow removal services are available to clear Commercial areas
Expert staff capable of responding to your inquiries immediately, even in the most adverse weather conditions with the worst icy conditions or major snow storm condition. We will be available to assist you whenever you require.
Other Areas of Concern for Snow Build Up
Snow removal is primarily concerned with ensuring a safe departure and adequate space around doors, as well as front walkways and driveways. The following are the most frequently requested services.
Driveways and private roads must be cleared.
We may use snow plows and snow blowers linked to the skid steer to clear the driveway. While wider driveways are easier to clear, narrow roadways with numerous obstructions can take a lot of time.
Clearing the front sidewalk.
The team is capable of sidewalk clearing in front using the shovel or broom. Normally snow removal company does not bother clearing all paths in the landscape, simply the one directly in front of them. But we do all our tasks completely.
De-Icing & Salting.
While the most effective solutions vary by geography and weather, most businesses use a combination of salt and sand on primary sidewalks and drives to prevent the buildup of snow. We choose deicing agents based on acetate since they are more resistant to corrosive substances and do not harm plants.
Roof snow removal.
If your building is structured in such a way that snow can fall from the roof and obstruct the front door or suffocate the plants in your landscape, you may require assistance with snow clearing. When dealing with heavy snow, you have the option of removing it from your land or storing it to the side until spring.
Advantages of our Snow Removal Packages
As winter approaches, it is critical for your business to take precautions to secure your access to properties. There are various reasons why snow removal plans on a regular basis should be a top priority for your business:
Maintain accessibility
It is necessary to ensure safety.
Put an end to property harm
Each commercial property is unique, as are the snow removal requirements for each business. What works for one firm may not work for another. To learn more about the benefits of our business snow removal services or to obtain a season-long price, contact our Complete Landscaping Service office immediately.
Heavy snowfall may deter customers and make it harder for staff to report to work. Staff can also face difficulties with their vehicles during snowfalls. Additionally, there is the prospect of liability hazards, which might expose your organization to a lawsuit if someone is wounded.
To achieve these requirements, it is critical to have access to effective snow removal contractors that are capable of responding quickly in the event of colder temperatures and packed snow event. This necessitates the engagement of a competent snow removal provider that understands the critical nature of providing fast service while remaining within the company's cost constraints.