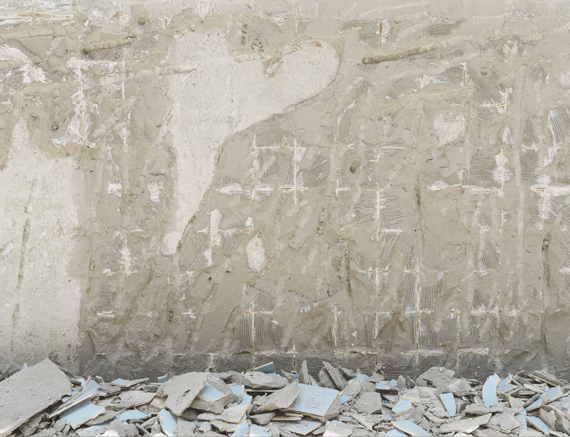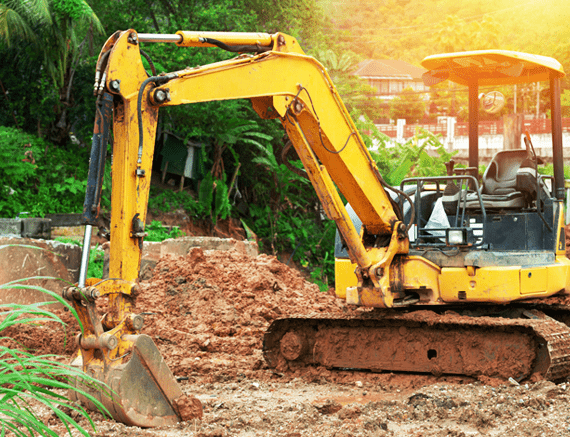 Pool Removal Services in Windsor
Swimming pools can provide years of entertainment for homeowners but they won't last for a long time. If your pool is damaged or old and requires removal then you must employ reputable swimming pool removal services and a removal firm to remove your unwanted swimming pool.
Filling in an average pool isn't just about dumping an old pool with dirt. It's labor-intensive, and proper soil must be applied at each step to ensure minimal settling. One needs the right type of equipment and knowledge to ensure a safe procedure and a restored landscape. There are many things to consider. We have an experienced ground pool removal team to make sure nothing is overlooked and your pool is removed correctly and safely.
There are many components of pool materials that need to be removed such as liner, pump, heater, sand filter, metal walls, concrete sidewalk, slides, diving boards, and dirt, lots of dirt to backfill the backyard pool to surface. Knowing these things makes the removal process go smoothly. We will follow all the basis for pool removal and make sure you never have a problem down the road.
Demolishing the swimming pool is routine practice, however, there is a risk and other factors to keep in mind when deconstructing.
If you are planning to sell your home in the near future it is essential to reveal that you had to remove an outdoor pool. If you fail to disclose the details, you could be penalized with fines and penalties.
Incorrect removal could result in structural damage to your house and your yard. It could accidentally cause a sinkhole or contamination of the groundwater, and cause pools of water, seepage as well as other type's damages caused by water.
Pool enclosure from your property you might not be legally allowed to construct something there. There are many communities that have laws that restrict the construction of any structure in areas where pools were constructed because of safety concerns.
Different types of Pool Demolition services
One method to lessen the dangers associated with swimming pool removal is employing an experienced demolition and excavation business. We are local demolition and removal specialists.
In-Ground Swimming Pool Removal
Above Ground Pool Removal
Concrete Pool Deck Removal
Fiberglass Pool Removal
Artificial Pond Removal
We also provide commercial property maintenance to save your property from damages.
Complete Pool Removal Services
There are two ways for in-ground pool removal: partial method of pool removal as well as complete pool removal. Here is a short explanation of the two methods.
Partial Removal
If Garlatti Landscape Inc provides partial pool removal services, we employ large machinery to break those walls around the pool into smaller pieces. After that, we back-fill the pool with new dirt, thereby covering all debris. The area is then leveled, and a brand new lawn could be put in on project completion. Garlatti Landscape Inc also provides new lawns, as well as hydroseeding. This is usually an affordable option.
Partial and safe demolition of your pool is an economical method of removing your swimming pool in the ground but it may not be the most appropriate alternative if you are planning to construct any kind of structure on the property. Why? As time passes, the fragments of broken debris from the pool below could shift, causing the ground to move, and could make the ground less stable, but we are capable of handling such complicated projects as well.
Full Removal
Garlatti Landscape Inc also provides full pool demolition, partial fill-in, and complete fill-in. It involves the complete removal of your pool by cutting up the sides and bottom as well as getting rid of all the debris from the hole. The debris is then taken away to the proper disposal facility, and then fresh dirt is then used to fill the hole (unless you are planning to build an entirely new pool constructed). This is an ideal alternative for construction as it provides an excellent foundation to build with. It's the most sought-after method to remove a swimming pool.
Why choose Garlatti Landscape for Pool Removal?
Garlatti Landscape Inc is an experienced swimming pool demolition contractor that is able to handle all types of removals of pools. If you own an old swimming pool that is due to be removed, or you're planning to tear down the pool in order to build an efficient, newer one, Garlatti Landscape Inc is one of the top pool removal companies. We also handle yard restoration project, assorted demolition projects, and all type of removal projects.
The pool demolition expert starts by removing any loose objects and the pool's surroundings. The block pool itself is broken down with large equipment. The debris is then gathered and disposed of. The hole is then filled with new dirt to complete the work. We'll even level the site to make it ready to be seeded with grass or sod.
Our team members have years of experience combined in the excavation and demolition industry. We're licensed and insured at a state and local level. Our wrecking and demo specialists will complete the job quickly, efficiently, and turn your costly repair into budgeted ones. Whether it is an above-ground pool, filled-in pool, or an all concrete pool, we are here for the complete project of landscaping services. Turn your outdoor space into a better outdoor living space at competitive prices.
Call us and we will offer you a free person inspection for the first time.